Back by popular demand, The Colony Club Guest Chef Series kicks off on June 7th.
Our first guest chef is the award-winning Chef Brittany Cassidy, the Chef Owner at
Violet Bistro Los Angeles. She will be partnering with our Executive Chef Michael Hung
to create an exceptional five course meal and a night to remember. Chef Michael is currently
the Executive Chef for Steve Hermann Hotels in Palm Springs where he oversees the
kitchens for The Colony Palms Hotel and L'Horizon Resort and Spa. His recent work
includes revamping the menu at L'Horizon's SO.PA as well as earning a listing in
the Michelin Guide for The Colony Club at The Colony Palms. 
Learn more about our chefs below.
Event Dates:
Wednesday, June 7th - Chef Brittany Cassidy
Wednesday, June 14th - Chef Isaias Peña
Wednesday, June 21st - Chef Walter Nunez
Wednesday, June 28th - Chef Chris Oh
Additional Series Details:
5-Course Pre-Fix Menu – featuring dishes created by Chef Hung and Guest Chef.
Rates starting at $85 per person (pricing will vary per featured menu).
Alcoholic beverage/wine pairing starting at $35 per person (this will also vary per featured menu).
Guest Chef menu will be offered for room service at the hotel.
Reservations required. Link above or call 760-969-1818.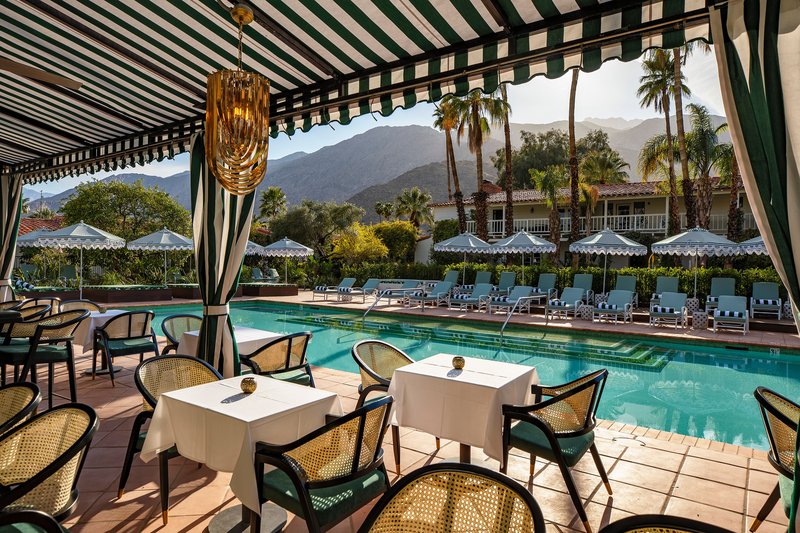 Mid-Week Foodies Retreat:
Spice up your mid-week with a savory treat. We love our Palm Springs area locals, so we decided to sweeten the series with a special on room rates. Book now and enjoy 20% off room rates on June 14, 21 and 28.
---
Chef Bios:
Chef Michael Hung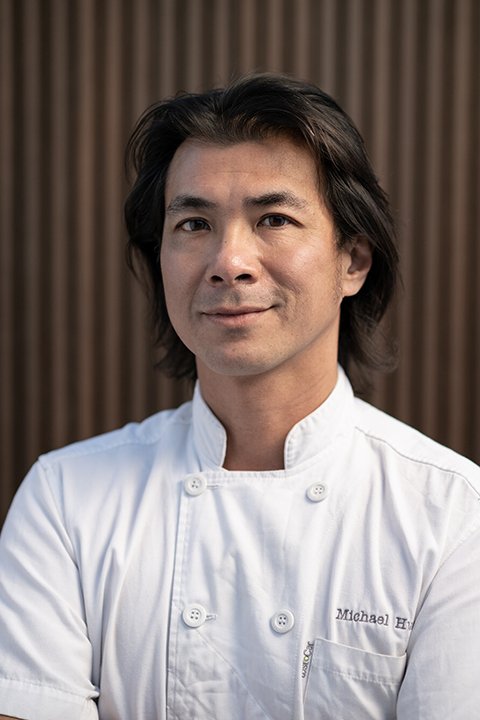 Chef Michael Hung began his culinary career in New York City, where he dropped out of culinary school to do extended stages at acclaimed restaurants Daniel and Aquavit. Michael then followed his heart to San Francisco in 2005 and joined Traci Des Jardins's James Beard Award-winning team at Jardiniere. His career continued for nearly a decade in San Francisco, culminating with his appointment as Chef de Cuisine at Roland Passot's Michelin-starred La Folie.
In late-2013, Michael left San Francisco for Los Angeles to open Faith & Flower, where under his leadership the restaurant was honored Best New Restaurant by Esquire magazine, Los Angeles Magazine, and Travel + Leisure Magazine. In 2015, he opened Viviane in the Avalon Hotel in Beverly Hills, earning a superlative review from LA Times's Jonathan Gold, garnering Best Hotel Restaurant by LA Weekly Magazine, and was recognized by SF Chronicle food critic Michael Bauer as one of LA's best restaurants.
Chef Michael is currently the Executive Chef for Steve Hermann Hotels in Palm Springs where he oversees the kitchens for The Colony Palms Hotel and L'Horizon Resort and Spa. His recent work includes revamping the menu at L'Horizon's SO.PA as well as earning a listing in the Michelin Guide for The Colony Club at The Colony Palms.
In addition to his work in the kitchen, Michael was fortunate to consult on the Academy Award winning film, Ratatouille, where he earned a credit as Menu Chef and was listed alongside culinary greats as Thomas Keller and Guy Savoy. In 2013, Michael graduated with a Masters in Fine Arts in from the University of San Francisco graduate writing program. His essays have appeared in the SF Chronicle's Voices blog, CNN.com, and Vice.com.
---
June 7th –Chef BrittanyCassidy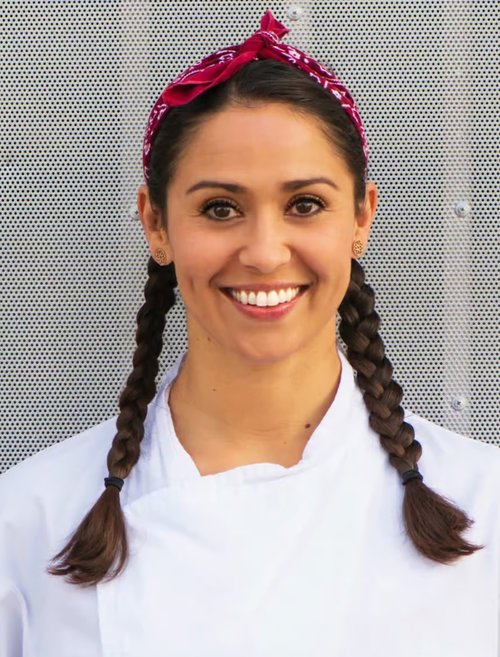 Born and raised in San Diego, Brittany Cassidy joined a large family of home cooks at age 7, baking holiday pies and rolling tamales. After 16 years of dance training, teaching, and performing, it was a natural transition from performing arts to culinary arts. Following her graduation from Hollywood's Le Cordon Bleu in 2008, Brittanyworked her way through LA's top kitchens, from Josie's to Momed to the Hollywood Roosevelt and Ink, landing in 2013 at Santa Monica's Rustic Canyon, where her longtime collaboration and friendship with Chef Jeremy Fox began. Brittany earned Zagat's "30 Under 30" in 2015, traveled in 2017 with Chef Fox on his "On Vegetables" cookbook tour, and was eventually promoted to Chef de Cuisine. After leaving Los Angeles to travel, cook and eat, she landed an executive chef residency with Chef Gavin Kaysen at his French bistro Bellecour in Wayzata, MN. After her 5-month residence, she left Minnesota to open Chef Jeremy Fox's Birdie G's in Santa Monica as the chef de cuisine, honing her skills in leadership and Midwestern Jewish cuisine.  Currently she is Head Chef at Violet Bistro in Westwood, offering her affinity for crave-worthy comfort food, farmer's market bounties,' and transportive French Bistro fare.
---
June 14th -Chef Isaias Peña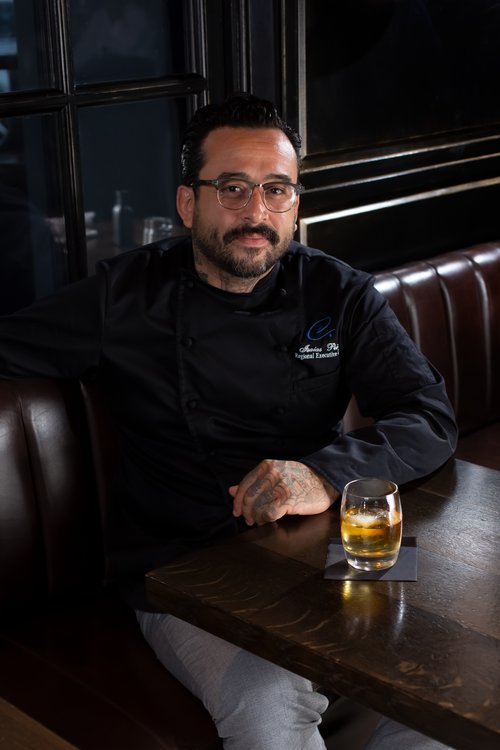 Chef Isaias Peña is a highly accomplished and esteemed culinary professional, currently the Caruso Regional Executive Chef at Hank's, Rick Caruso's elevated American classic restaurant named after his father Hank and Qué Padre, Caruso's modern Mexican restaurant that Chef Isaias was brought on to help create in Palisades Village. With an illustrious career spanning several renowned restaurant groups, he has established himself as a true culinary force to be reckoned with.
Chef Isaias developed a deep appreciation for Mexican cuisine firsthand traveling through Mexico, then having trained under globally acclaimed Chef Richard Sandoval of RSH (Richard Sandoval Hospitality), Chef Isaias learned the art of fusion and contemporary Latin cuisine while focusing on combining a delicate balance of flavors. He further honed his skills and expanded his repertoire during his time spent at Rosa Mexicano, Red Mile Group, and the Kahala Group, where he worked alongside some of the industry's brightest talents.
Chef Isaias's culinary journey has taken him across diverse cuisines and cultures, enriching his expertise in both traditional and contemporary culinary techniques. From mastering the intricacies of Mexican cuisine to exploring the nuances of international flavors, he has cultivated a unique culinary perspective that infuses his creations with innovation and authenticity.
---
June 21st –Chef Walter Nunez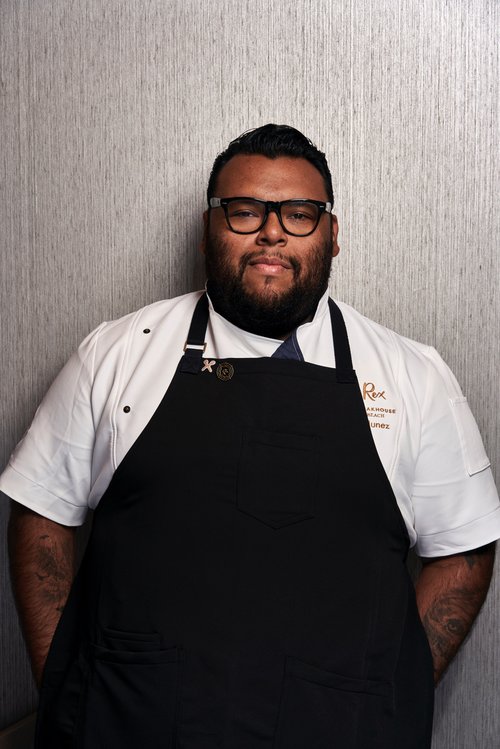 Chef Walter Nunez is the Executive Chef of The Rex, a renowned seaside steakhouse located in the heart of Redondo. With over a decade of culinary experience and an insatiable curiosity, Chef Nunez has brought a fresh and refined approach to the restaurant since its opening two years ago.
Having honed his skills under the guidance of Chef Michael Hung at Faith and Flower, one of downtown Los Angeles's premier establishments, Chef Nunez developed a unique vision for his team and menu that is truly unparalleled. His time at Faith and Flower served as a springboard for his success, and he is now dedicated to upholding the same standard of excellence at The Rex. Chef Nunez's culinary journey began in San Francisco, where he worked in the esteemed kitchen of Jardinière, an award-winning restaurant. His experiences there greatly contributed to his extensive knowledge and culinary prowess. As a Los Angeles native, Chef Nunez possesses a profound understanding of the California culinary world, and he is excited to bring his immense expertise and signature style to the shores of Redondo at The Rex.
---
June 28th -Chef Chris Oh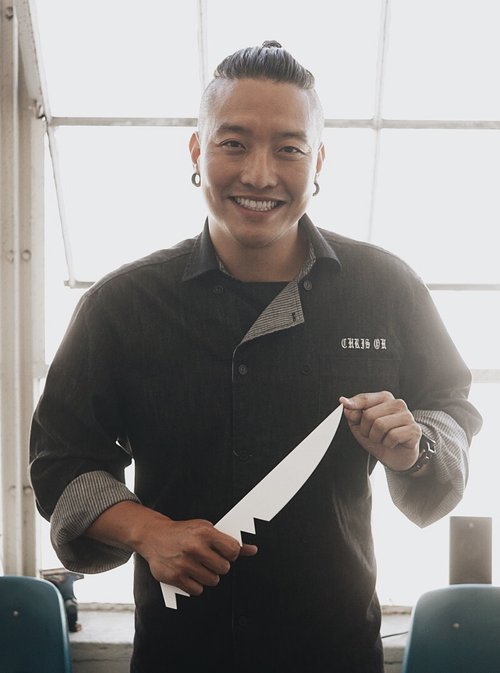 Long gone are the days of behind the scenes pot-stirring cooks. Now, chefs are culinary rock stars. They are young, connected visionaries who see their career both in and out of the restaurant. Take Chris Oh—chef & owner of Um.Ma.San Francisco, Chingu Hawaii, Kamu Las Vegas, Founder of Seoul Sausage Co. and Kpop Foods and the winner of multiple TV competition shows , and a budding TV personality, author and clothing designer. His goal is to bridge previously unrelated markets together through new culinary traditions.
All it took for Chris to get to this point was a straight up genuine love for food. Sure that's cliché for any chef, but for Chris, this passion could not be ignored. As a kid, he would watch his mom navigate through their kitchen. And when he and his baby brother would come home from school, he would make meals with whatever he could find in the fridge. Think of it as "Iron Chef" with ingredients like Kraft cheese slices, top ramen noodles, and hot dogs. After years of being creative and learning from mom, he wanted a formal education. But with only one sentence into a culinary school presentation, his parents shot him down. So he appeased them – went to college, and opened a real estate company and car wash business. His entrepreneurial spirit earned him beaucoup bucks, but still something was lacking. Then 10 years ago, he took a leap of faith.
He sold his businesses, his home and his life to fill a void 382mi south to Los Angeles. He landed his first culinary job by lying on his resume to eventually work in kitchens all over Los Angeles where he learned new skills, honed his creativity, and developed his palette.  With these newly attained skills and his entrepreneurial spirit, he was able to build his ongoing empire of restaurants, food companies and brand.
In between, he's cultivating new projects all over the country. Even with all of that – he even got the approval of his parents – he's still not where he wants to be. The end goal is pretty simple: To continue to build his brand and educate people all over the world about his culture, his food and most importantly, his swag.